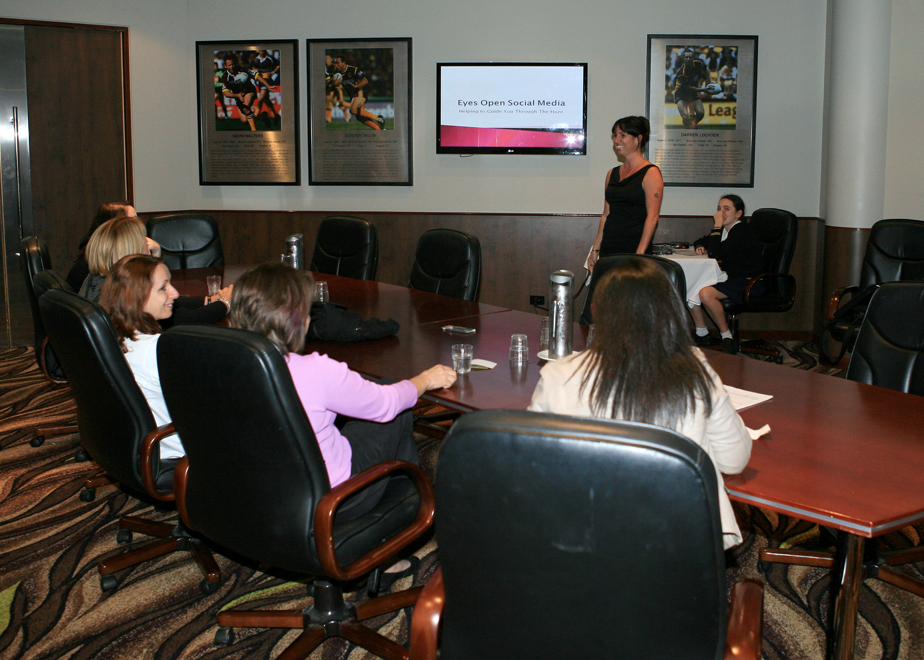 Eyes Open workshops have been designed for parents to deal with the issues of 2016 social network using teenagers. We will give you practical advice in language that you can understand.
Past suggestions that parents need to:
keep the computer in a common area;

keep the lines of communication open with their teenagers; and

be involved in their activities online
….is still good advice.
However, with the constant evolution of internet enabled devices and the fact that most children have access to social networking through several different sites, it has become much more difficult for parents to monitor.
Eyes Open Social Media is here to address the "be involved" part of this advice!
We show you exactly how to become involved, helping you to set up and maintain safer social networking accounts. All workshops are tailored to the sites being used by the audience in that session.
Parents are the key to social media safe children. You must be educated. Your child must be educated.
To book in to a workshop near you follow this link to our bookings page: http://www.eyesopensocialmedia.com.au/book-tickets/public-workshops/